Are you at risk of Swimmer's Shoulder?
Sign up for shoulder strength testing
Please use the form to sign up for the testing. You will be asked for specific details, such as date of birth, height, weight, current and/or previous shoulder pain. This will assist with the testing procedure.
Thank you for your cooperation.
Test your shoulders
Where: Portsmouth Swimming Pool
When: During regular practice between Jan 22 and Feb 1
How Much: $10
How: Sign up here using link above
(Contact Sue McNamara for additional information)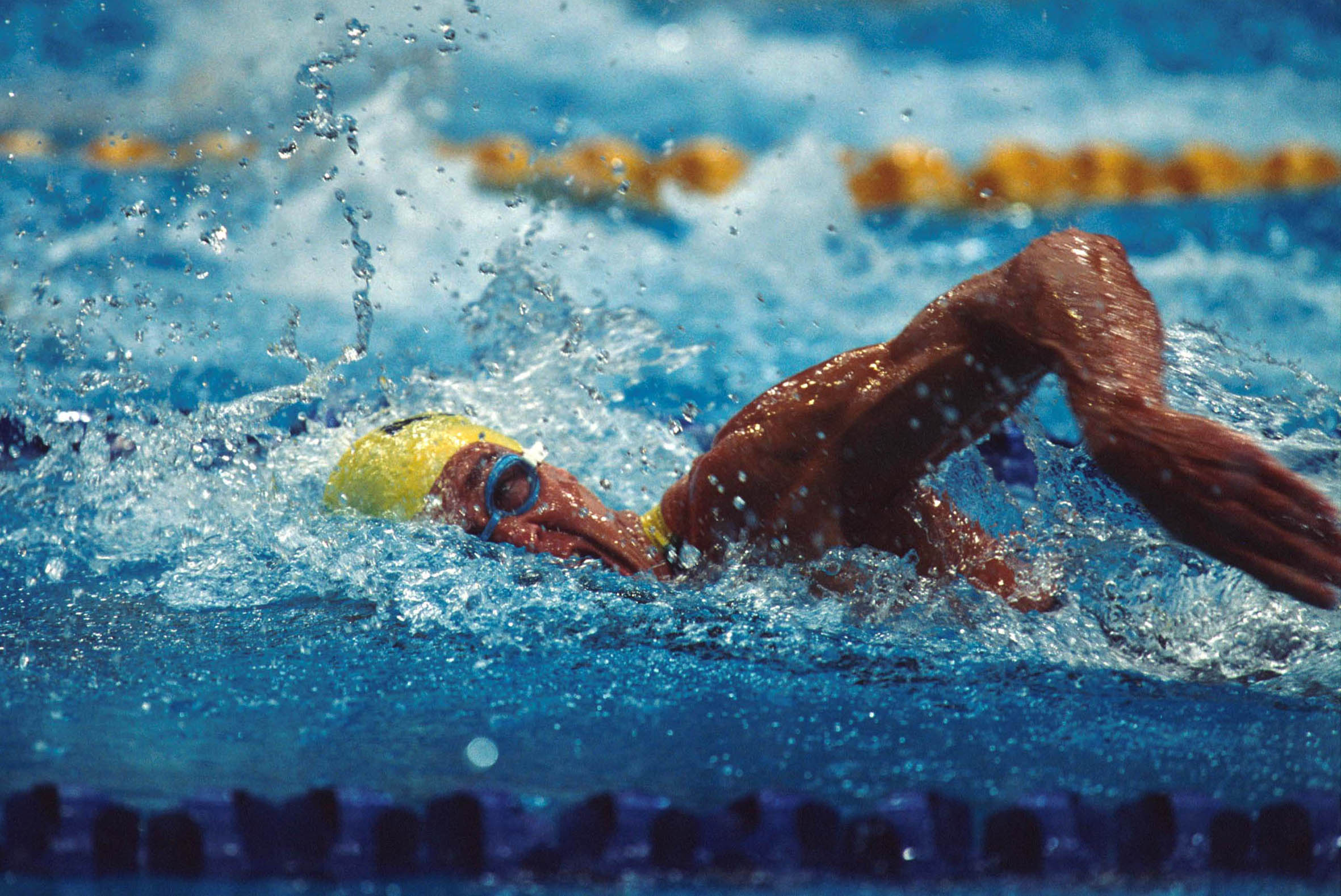 Swimmer's shoulder is a condition that results in shoulder pain, usually in the front of the shoulder. In the long run, if left untreated can result in injury, pain, damage to the rotator cuff, long head of the biceps, and the glenoid labrum. The consequence being inability to train and compete, and possibly surgical intervention to repair the damage in the shoulder.
Swimmer's shoulder can result from a variety of causes and is associated with poor posture, shoulder joint mobility, especially excessive shoulder flexibility. In addition it can be the consequence of poor neuromuscular control, particularly coupled with muscle performance and power.
In swimmers, shoulder injuries and dysfunction are related to shoulder and shoulder girdle weakness, strength and strength-ratio deficits, which can be tested. Shoulder strength assessment is therefore a valuable component of physical examination. The results of the individual evaluation can be used to develop customized, preventive shoulder strengthening program, focused on correcting any specific weakness and imbalance.
Are you at risk of swimmer's shoulder?
Dr. Andrew Tomas, PT MEng DPT has over 30 years of experience in the athletic performance and health care field.
Andrew has worked with professional and up-and-coming athletes, performing artists, heavy industry "athletes", office & home professionals, weekend warriors and retirees.
Andrew is owner of IncreaseYourV wellness clinic in Kittery, Maine. He is faculty at Evidence in Motion (EIM) and adjunct faculty at Franklin Pierce University, Manchester, NH, published in peer reviewed journals and presented internationally.